News

Last creation
Graphic reshaping for the Observatoire marin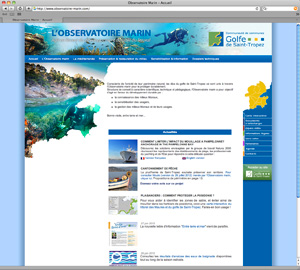 The Observatoire marin department has joined the "Communauté de Communes du golfe de Saint-Tropez".
This meaningful change made an update of its communication tools necessary. We have therefore designed new layout, for the information bulletin number 32.
We also have completely redesigned the website: a change taking place 10 years after the launch of the original website.
Our challenge: A design update that does not change the spirit of the Observatoire marin, in order to avoid losing its audience. A success!
> Read more about the information bulletin
> Read more about website | Visit website