News

Last creation / Valbonne, France.
A growing collection ...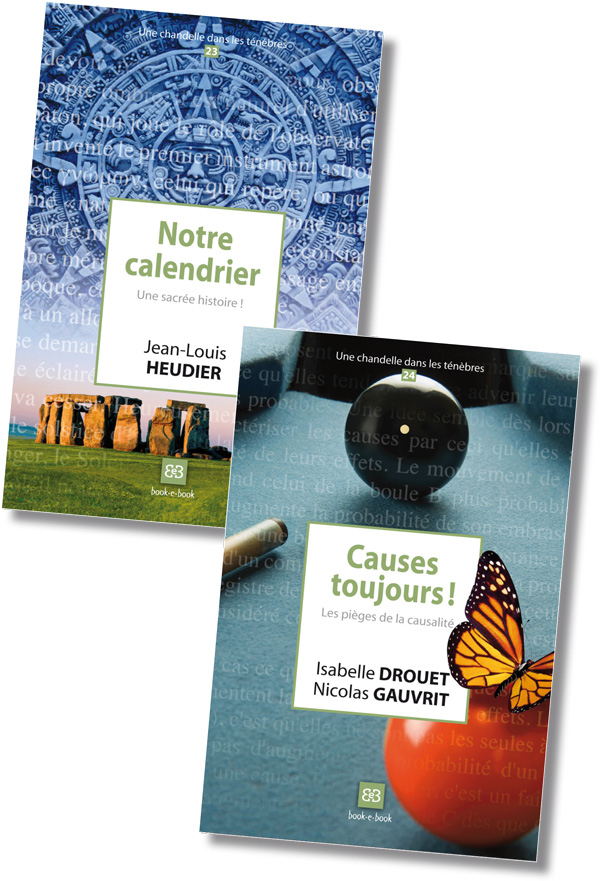 With these two new titles, already numbers 23 and 24 of the series "A candle in the darkness," Ideogram Design has definitely become the preferred partner for the Editions book e-book. Happy reading!
N°23 - "Notre calendrier - Une sacrée histoire !" by Jean-Louis Heudier.
N°24 - "Causes toujours ! - Les pièges de la causalité" by Isabelle Drouet et Nicolas Gauvrit