News

Last creation / Valbonne
The new website of Drive Control is available
The historical driving school Drive Control, located near Alès, now trusts Ideogram Design for its online visibility.
Our company has developed a new website for the school, allowing it to offer its courses for sale.
The project is a concentrate of technologies developed specifically for this trade with very particular needs.
More than a simple online store, it is about managing part of the school's organization, and in particular the management of the training courses calendar and reservations.
The administrators can manage the sessions and the related training courses, and a filling management allows to limit the number of participants per session so that the latter take place in the best possible conditions. Customers can also order a gift certificate in PDF format to offer to a loved one. The administrators can decorate the pages with photo galleries.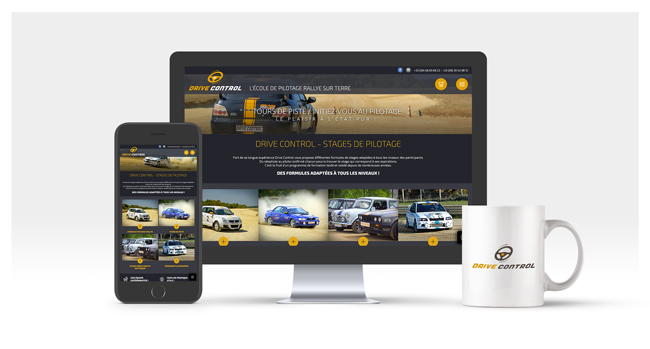 The website is, of course, based on our Open Source CMS CaMykS, which, thanks to its great flexibility, allows us to create plugins tailored to the needs of our customers.
The realization by our developers of our own plugins also brings other advantages such as an unequalled reactivity during maintenance needs and breathtaking execution performances.
As a trademark of our achievements, the site also has an original design made by our graphic designers, who always enjoy a total freedom of creation.
The website is visible at this address.
For your web realizations, do not hesitate to contact Jean-Baptiste. He will be happy to give you a demonstration of the tools.