News

Last creation / Valbonne, France.
3 new titles to close the year!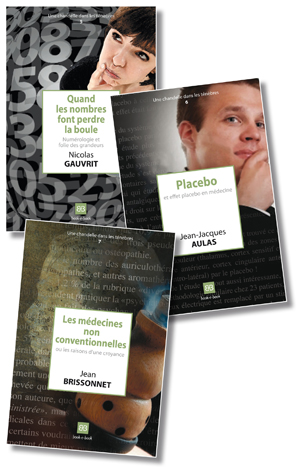 Ideogram Design continues its close collaboration with the book-publishing company e-book, in order to promote their scientific information.
As for previous publications, Ideogram Design called upon ​​its expertise to deliver a complete service, from design to delivery.
N°5 - "Quand les nombres font perdre la boule - Numérologie et folies des grandeurs" by Nicolas Gauvrit.
N°6 - "Placebo et effet placebo" by Jean-Jacques Aulas.
N°7 - "Les médecines non-conventionnelles ou les raisons d'une croyance" by Jean Brissonnet