News

News
Roll-ups for MMC Distribution
Our collaboration with MMC Distribution continues, this time with the production of roll-ups for the showroom.
For this project, Toyota models, the distributor's flagship brand, were given pride of place.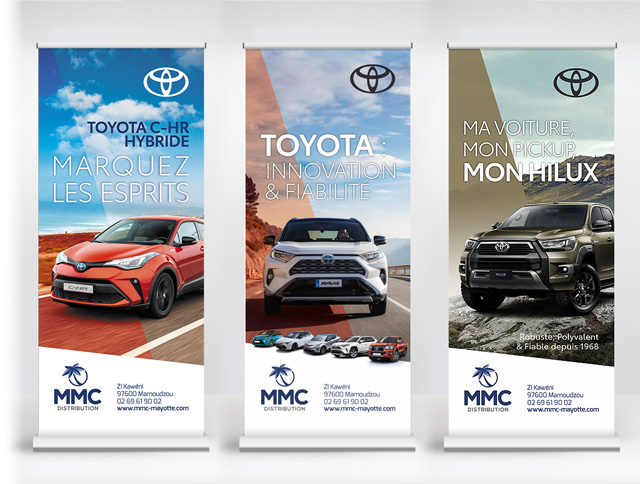 The design is based on MMCD's graphic code while respecting the recommendations of the Japanese manufacturer's guidelines.
The production will be done on site in Mayotte, but we have seen the result in the sales area of the dealership.
Comments
No comments yet.