News

News
4 videos for Tekceleo
Tekceleo is a company specialising in mechatronics and piezoelectric technologies, based in Sophia Antipolis. It recently called upon Ideogram Design to create 4 videos to promote the company.
The first is a corporate video, presenting the company and its various departments (Design office, administration and logistics, manufacturing). The other 3 are interviews with engineers and sales people explaining the benefits of their products (foot-operated motors and aerosol generators).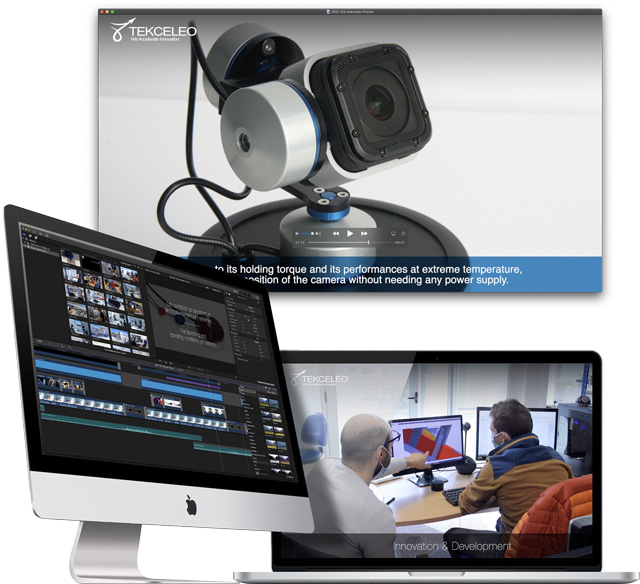 The result of the videos is a dynamic montage made up of shots, taken by our team, on site and in compliance with current sanitary rules, photos and graphic elements.
The videos will be used for company presentations, events, but also on the Internet and social networks.
If you too would like to boost your communication with a corporate or presentation video, contact us.
Comments
No comments yet.