News

News
New brochure for Grimaud town hall
The commune of Grimaud wishes to set up a Contemporary Art Centre in the centre of the village, with the aim of developing a strong cultural offer. At the request of the town council, our agency Ideogram Design has produced a 16-page brochure to promote the project and attract potential patronage partners.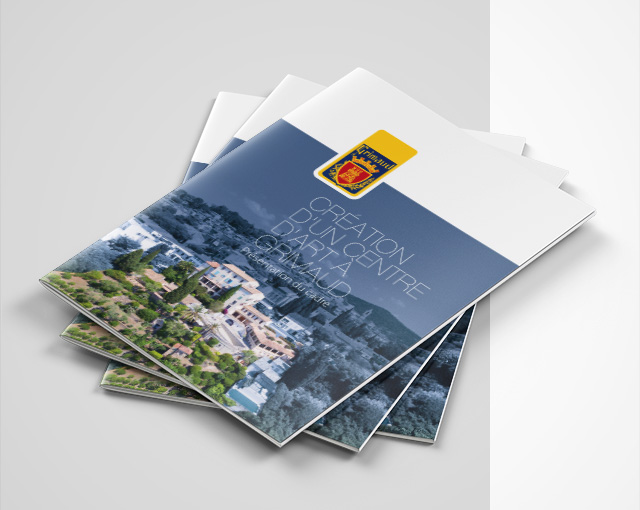 This document aims to be different from the usual creations made for the town council, such as municipal newsletters. We developed two creative and original proposals that were the subject of a very distinct graphic research. This enabled the town hall officials to choose a style with which they felt most confident in presenting the project. The chosen style is definitely modern, tending towards the top of the range, while retaining the sobriety of an institutional style.
Now finished and the execution document sent to the printer, we can't wait to see the final rendering, printed.
Comments
No comments yet.