News

News
A click'n'collect site for an itinerant food-truck.
Connected to its Ultimasoft UPOS point of sale, the moving Chope-n-pizz pizza truck now has its own click'n'collect website. Every day in a different town in the Morbier region, the website allows him to record orders for the evening.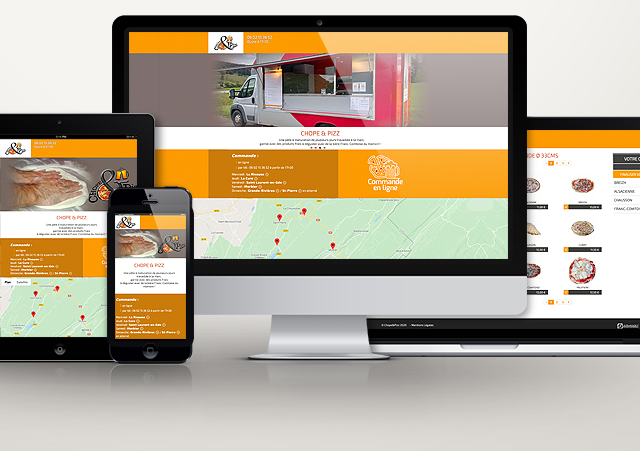 Customers can therefore order whenever they want, without having to wait for the truck to open. By choosing their ideal time slot for pickup, they make sure to enjoy their hot pizzas, just out of the oven. To help customers find the truck more easily, the site has an interactive map of the truck locations.
For the owner, the advantages are numerous. First, orders placed in advance allow for preparation in advance. They help to limit the time spent ordering over the phone. Finally, they save time when retrieving the order, as payment is directly made on the site. All this allows the pizza maker to concentrate on making his pizzas, thereby increasing his productivity.
But that's not all. As the site is directly controlled by the cash register, there is no double entry. His POS allows him to add, deactivate or highlight a product.
Like all our click'n'collect websites, it benefits from a personalised design, created according to the company's logos, colours and desires.
Comments
No comments yet.