News

Last creation / Valbonne, France.
New in Valbonne: Zenoa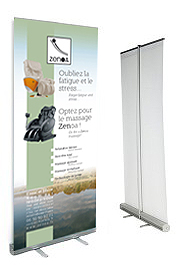 Eager to get known, the company Zenoa needs a roll-up to present their chairs at exhibitions, show-rooms…
Ideogram design took care of the design and production of a 85x200 mm roll-up. Easy to put-up and to carry the roll-up allows Zenoa to present their products all over the region.