News

News
Creation of a configurable PDF for the FNAIM Côte d'Azur
As part of the deconfinement, and the takeover of its member agencies, the FNAIM Côte d'Azur entrusted Ideogram Design with the creation of a document on the barrier gestures to adopt.
More than a simple PDF, this is a configurable document that each agency can customize according to its needs.
The document obviously uses the FNAIM's graphic charter.
In order to print it on its premises, the agency can insert, in a few clicks, its logo but also the instructions and recommendations put in place.
This solution allows the document to be distributed to as many people as possible, while retaining the possibility of personalisation.
COVID-19 related or any other use, do not hesitate to contact us for the creation of your "configurable" PDF document, with the quality of Ideogram Design.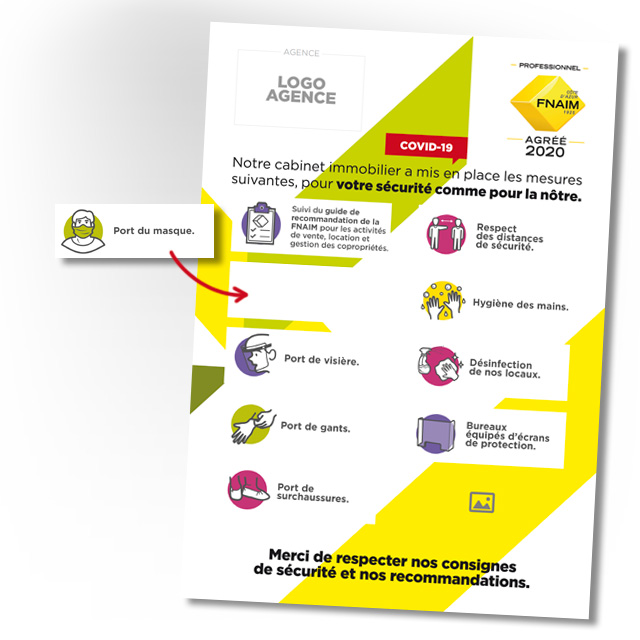 Comments
No comments yet.