News

Column / Valbonne
Les Make my Day en concert !
Our designer, transformed into a guitarist,
with his group Make my Day set fire on February 15
at the afterwork of the Golden Tulip of Sophia Antipolis!
The restaurant Le Servan was full to applaud our favorite rockband.
Of course all the rest of the Ideogram Design team was there to cheer and sing!
We thank all our customers and friends who came to spend this pleasant moment with us ...
Soon an upcoming date to listen to good music! See you soon !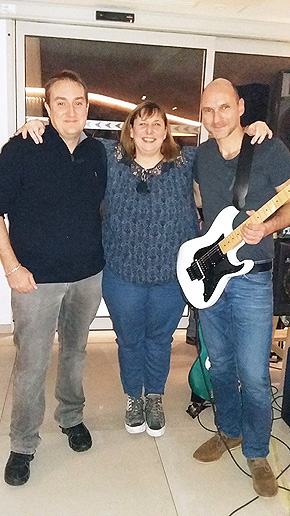 Comments
No comments yet.