News
Did you know? / Valbonne
The Roll-up
THE ROLL-UP, YOUR EVENT PARTNER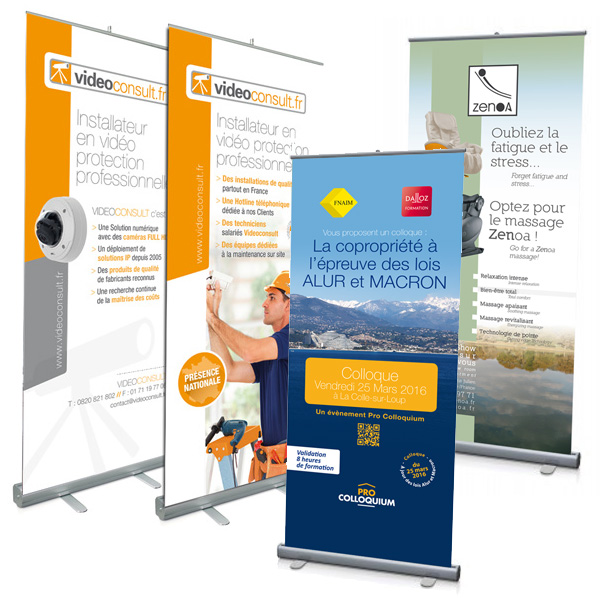 The roll-up, sometimes mistakenly called "Kakémono", is a nomadic display system providing true visibility and evident modularity.
A fairly extensive panel of dimensions and styles will give you the opportunity to choose the ideal support for affixing your communication.

From a standard size of 80 cm wide to 2 m high, the roll-up can also be produced in higher widths and heights ... there are even A4 and A3 for more tight spaces !
Single or double face, it will dress carefully your stands, offices or places of events. Easily transportable thanks to its retractor, allowing it to completely retract its cover in its aluminum foot, and to its transport bag, it will become your essential partner during your promotional trips.

Made of canvas and an aluminum structure, it is both light and robust, which brings real added value to the product.
To summarize it is THE solution, for a controlled price, to highlight your activity in large format.