News

News
Live Menu, still available
While cafes, bars and restaurants are set to re-open in the near future, the virus is still with us. Our Live Menu initiative, launched last June at the end of the first containment, is still available. Some restaurant owners used it during this unsettling period as a map to manage their click'n'collect.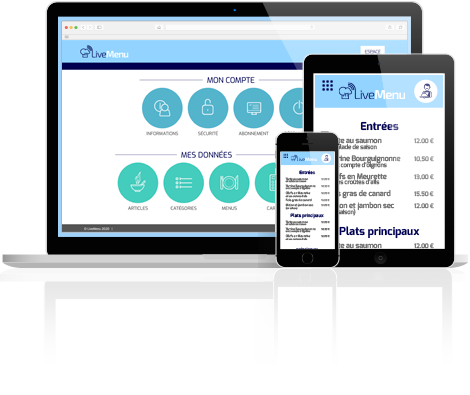 In order to help a smooth recovery, the creation of an account and then of its online menus remains free.
Live Menu is a dematerialised menu solution. Accessible from their mobiles, your customers can access your menu(s) without having to touch a paper-made one. By using Live Menu, you remove from your rooms one of the vectors of propagation of the virus.
Comments
No comments yet.