News
News / Valbonne
Ideogram Design launches the Live Menu solution
After setting up a Clic'n Collect website solution, Ideogram Design has once again teamed up with the two Sophia Antipolis-based companies MdB Multimedia and Ultimasoft to create Live Menu.
Imagined during the COVID-19 crisis, Live Menu is designed to facilitate the recovery of restaurants on June 6. Live Menu is a solution, intended for the food service industry, which allows the dematerialisation of cards.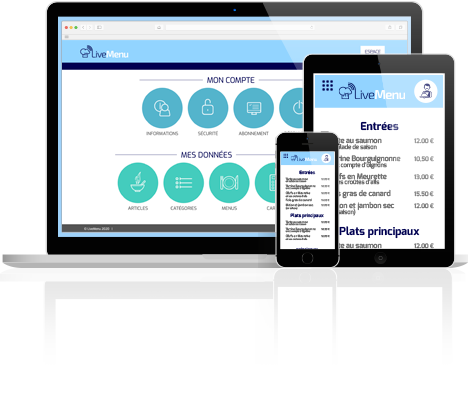 The operation is very simple, the restaurateur registers, then creates his cards on the platform, in a very easy to access interface. Once the cards are complete, he prints the QR Codes created automatically and places them where he wants them in his restaurant. This can be directly on the tables, or at the entrance of the rooms.
When customers arrive, they scan the QR Code with their mobile phones and the card appears directly. The restaurateur can then take his orders, as before.
To help restaurants get through this difficult time, we wanted to make a gesture to them. To do so, Live Menu is available for everyone until September 30, 2020.
In the finalization phase of a first version, our solution will be available in the coming days.
Comments
No comments yet.